Quick start
This section contains instructions how to create your first publication.
Open

"Components → ARI Smart Book → Books" page on Joomla! backend and click "New" button to create a new publication.

The popup appears where you can choose a source for book pages. It is possible to use Joomla! articles, K2 items or images from the selected folder(s) as book pages. In this case each article (image file) will be a separate page in the book. If want to create the book based on Joomla! articles, set "Pages are created from" parameter to "Articles". If want to create the book based on images, set the parameter to "Images". Set the parameter to "K2 items" for K2 articles: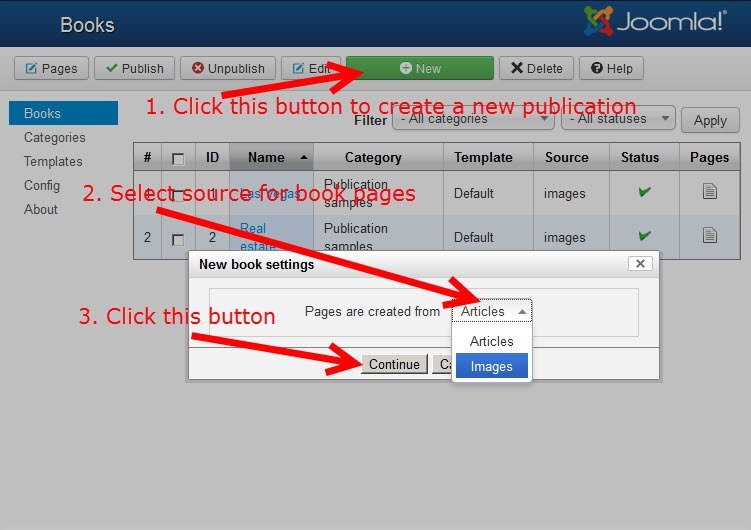 Enter book name in "Main settings -> Name" parameter and configure parameters on "Pages source" tab. Other parameters can have default values. After this click "Save & Close" button.

The next step is created menu item for publications from the selected category or for specific the book.

Open your site, click by created menu item to see the result. That's all.