This page contains articles which are selected based on selection criteria which are defined in "Pages source" section in publication settings: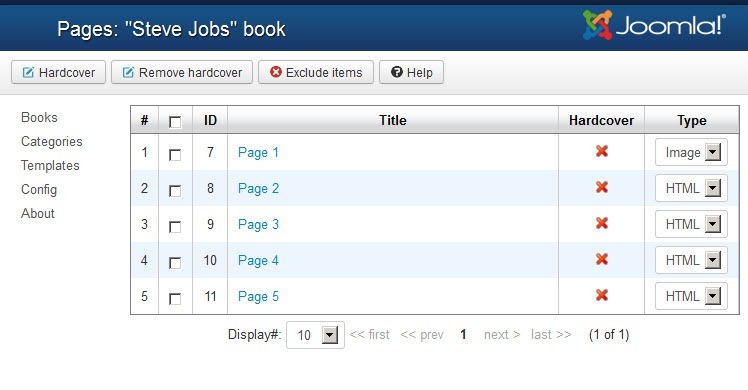 Datagrid columns
ID

column contains articles ID

Title

column contains articles title, it is possible to open the article if click by article title

Hardcover

is indicate what transition effect is used for the page. By setting all the pages as hard you will create the same effect as in Flipboard

Type

column contains pages types. By default it is "HTML", but if an article contains only image and you want to show it as image page, set "Type" parameter to "Image". It is useful when the first page (book cover) should be an image.
Toolbar
Hardcover

and

Remove hardcover

buttons are used to set/remove hardcover effect for the selected pages.

Exclude items

button is used to remove the selected articles from selection.