Unfortunately the site is still in development. Is running on localhost. Here are 2 screen shots that might help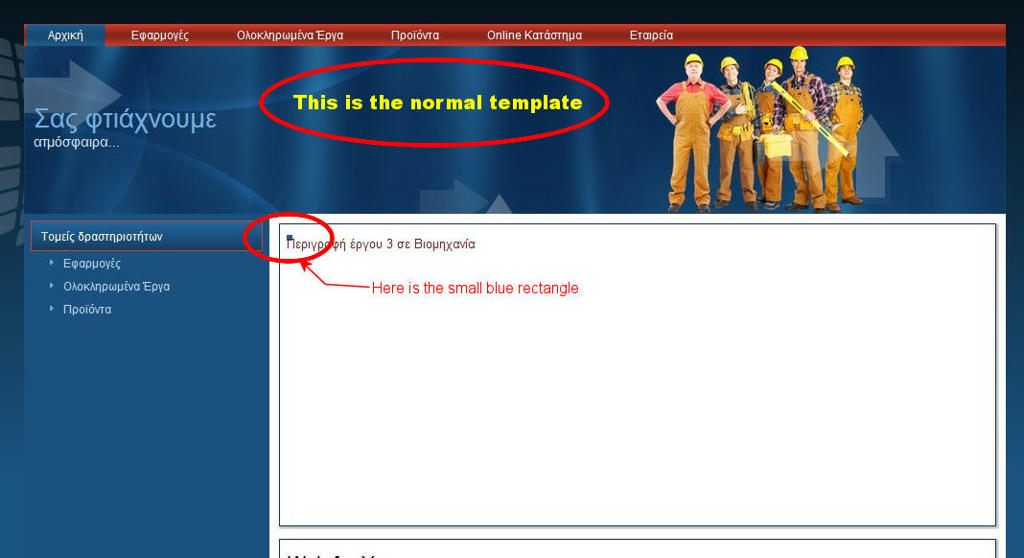 BTW: I am looking for an extension of Joomla having the following features:
1. Capable of displaying unlimited number of images which they are collected in a folder (using some nice transition effects)
2. Capable of assign to each image an internal link of Joomla with "point and click" functionality
Do you have such an extension?